Welcome to Fulham Gardens Primary School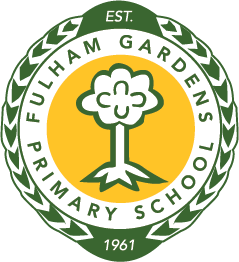 Fulham Gardens Primary School is located on the corner of Mitton Avenue and Marlborough Street Henley Beach in the western suburbs of Adelaide, South Australia. The school was established in 1961 and is a public school providing education for Reception to year 6 children.
The strong and positive partnership between home and school is highly valued and we welcome the support and involvement of our community.
Aiming for Excellence. Learning for Life.
Airport District -SAPSASA Football
During week 3 of Term 2, two of our FGPS year 6 students Mitchell and Amari, represented our Airport District in SAPSASA Football. These students were selected from a collective of approximately one hundred students to form two teams and they were extremely excited...