Welcome to Fulham Gardens Primary School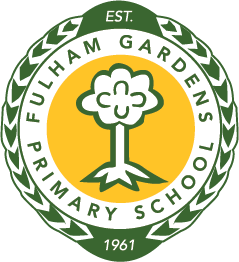 Fulham Gardens Primary School is located on the corner of Mitton Avenue and Marlborough Street Henley Beach in the western suburbs of Adelaide, South Australia. The school was established in 1961 and is a public school providing education for Reception to year 6 children.
The strong and positive partnership between home and school is highly valued and we welcome the support and involvement of our community.
Aiming for Excellence. Learning for Life.
It's beginning to look a lot like Christmas!
When the aroma of ginger, mixed spice, cinnamon, cloves, brown sugar, butter and vanilla are in the air, you know that it's Christmas time at FGPS. The Rec/1 Dragon's class worked like busy little elves, carefully giving gingerbread men splashes of icing clothing,...